Courses
Fashion in Paris
Language of instruction: English
Credits US 3 / ECTS 6
Through strong personal, visual, communicative and sometimes funny stories the student takes a deep dive into the heart of "Storytelling" and explore how social and cultural transformations reshaped the way people look at fashion today.
French Language & Culture
Language of instruction: French
Credits US 3 / ECTS 6
This course is aimed at beginner students who have never done a French language course prior to their arrival in France. The course will introduce the students to the most frequent everyday situations to facilitate their ability to communicate and function in a new environment. Grammar and vocabulary will always be presented, analyzed and practiced in a context which is meaningful to the students. Oral skills will be emphasized while a grounding in grammar will consolidate the understanding and use of the language structures. Vocabulary will be based on everyday situations.
Influence Marketing
Language of instruction: Spanish
Credits US 3 / ECTS 6
The EFAP Influencer Marketing Course aims to offer tools for the development of Influencer Marketing actions within the framework of the city of Paris. With 100% practical sessions, the course is inspired by the book created by the writer and entrepreneur Rafaela Almeida, who explains success stories and how to identify the best influencers and micro influencers to create actions for a company or products. It also offers tools to improve the Personal branding of the students and the recipe of the main influencers to improve popularity online.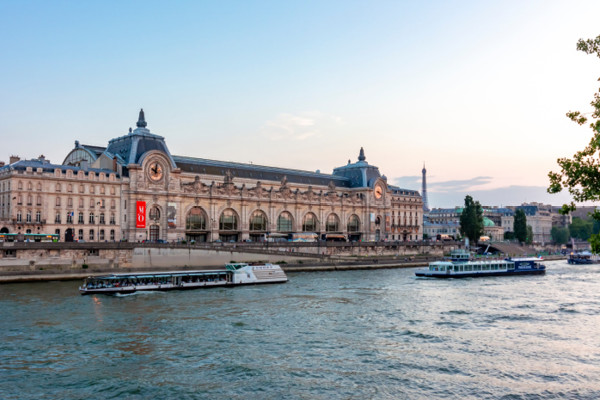 Modern Art in Paris
Language of instruction: English
[a]Credits US 3 / ECTS 6[/a] Modern Art in Paris offers an introduction to the history of Western modern art and provides a foundation in the knowledge and skills of art history. The course articulates theory and practice. The students will explore the diversity of modern creations: from painting and sculpture to photography, performance, installation, architecture, and design.
Production
Language of instruction: English
Credits US 3 / ECTS 6
MEDIA PRACTICE TRAINING PROGRAM
The goal is to build a complete live web tv program working collectively among a 5 persons team. Students will create 3 small movies shot in a place of Paris they selected and introduce them in front of the camera during the live recording of the whole show gathering the different students' crews. Eventually the program may even be broadcasted on a dedicated FB live page.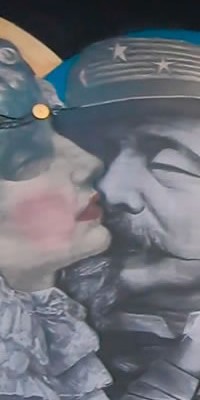 Street Art
Language of instruction: English
Credits US 3 / ECTS 6
This class will look at the origins of street art, the main artists who made this movement prominent, and the up-and-coming artists of now. During this course, students will understand the street art movement, be able to recognize its main techniques and styles and analyze its impact in the society.