Student life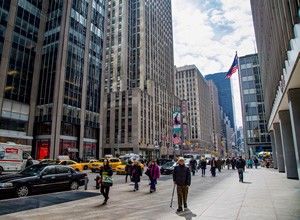 Housing
Student Residences
Renting or sharing an apartment
Student residences
Millions dream about making their home in the heart of New York City. Make that dream a reality when you live in one of NYIT's safe, secure Manhattan residence halls, located in two of the city's most vibrant neighborhoods. Each residence is staffed by a graduate hall director and resident assistants.
1) RÉSIDENCE RIVERSIDE TERRACE – 350 West, 88th street.
The elegant limestone facade of the Riverside Terrace Residence Hall exemplifies the charm that makes the Upper West Side among the most desirable, and safest, neighborhoods in the city. Inside are single, double, and triple rooms, all decoratively furnished and well equipped for the 21st century. The building has a kitchen on every floor, a coin-operated laundry room, vending machines, and a reception desk staffed 24 hours day.
A majority of rooms have a private bathroom; a few rooms have a shared hall bathroom.

Room Features:
A standard twin bed, dresser, desk, chair, and lamp are provided for each student
20-inch color television with limited basic cable service
WiFi Internet access in all rooms
Air conditioning and heating are provided in each room according to university calendar
Students may rent a micro-fridge or purchase a small refrigerator/microwave on their own, to keep in their rooms
Students are responsible for their meals but receive $200 on their student card to spend at the university cafeteria.
Transportation:
Line 1 at the corner of 86th street & Broadway – 15mn ride to NYIT
The M104 has a stop on Broadway between 87th & 88th street. – 20mn ride to NYIT
Cost per semester:
Down payment for reservation : $360
Security deposit (reimbursed at the end of the semester or the year) : $142,50
If cancellation after July 1st or January 1st : $375 of fees
Riverside
Simple : $9,610
Double : $8,000
Contact : 212.261.1737
housingma@nyit.edu
2) RÉSIDENCE 92nd Y RESIDENCE – 92nd Street and Lexington Avenue
What makes this residence unique is that you'll have access to 92Y's concerts, classes, lectures, celebrities and Nobel laureates – just an elevator away.

Not to mention free use of the health club including an ozone-purified swimming pool. All this without ever leaving the building. You're also steps away from Central Park, great shopping, museums, wonderful restaurants and public transportation.

The residence features single and double rooms. Every floor has a large communal bathroom with semi-private or private showers, sinks and toilets, and a kitchen/dining area. Housekeeping is done once a week and bed linens are changed (you need not be present). The housekeeping schedule is posted on each floor.

Room Features.
An extra-long twin size bed, dresser, desk and chair are provided for each student.
Students may rent a micro-fridge or purchase a small refrigerator/microwave on their own, to keep in their rooms
Free basic cable is available in each room (students provide their own TV and cable cord). Wired internet access is provided in each room
Air conditioning and heating are provided in each room according to university calendar
The 92nd Y is also a cultural center popular among New Yorkers with 2 concert halls and a little café.
Transportation:
Lines 4 or 5 on 86th street & Lexington then change for the N or R until 57th street & 7th avenue (35mn) – 10mn walk to NYIT.
Crosstown Bus M86 towards the Westside (86th street). Stop on Broadway and change for the subway line 1 – 30mn
Cost per month:
Simple : $2,100
Double : $2,100
Website : https://www.92y.org/residence.aspx
Renting or sharing an apartment
We have all heard horror stories about the roommate finding process or the search of an apartment. Unless you have a guarantor or you make 35 times your monthly rent, chances are probably inexistent to find a place on your own.
We work with a trendy flexible room rental company that makes city living easy. They provide students with fully furnished bedrooms in vibrant neighborhoods in Manhattan and Brooklyn. You can sign your contract online prior to departure and… enjoy the city!
If you'd rather not pay this huge fee, you can browse directly the numerous listings online and find a no fee apartment or a roommate. It is advised to wait to be in New York to do your research in order to be able to visit the apartment, meet your future roommates and avoid to get scammed.
Budget
Estimated expenses that may incurred monthly by students:
| Monthly expenses | Amount in $ |
| --- | --- |
| Housing (roommates) | Between $900 and $1,400 |
| Nourriture | $300 |
| Books and Supplies | $75 |
| Transportation | $127 |
| Cellular phone | $70 |
Option of students loans : Contact us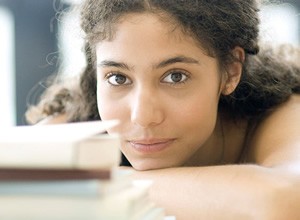 Health insurance
NYIT requires all international students holding an F1 visa to carry their insurance. NYIT offers the Plan 2 basic Sickness Medical Expense Benefit and Supplemental Accident and Sickness Medical Expense benefit through Aetna Student Health.
The cost of the health insurance is automatically charged to a student's account each semester.
It is effective from September 1st to August 31st and covers:
After a deductible of $250 :
Up to 100% of any surgery and hospitalization, any medical treatments (general practitioner and specialist), lab analyses and ambulance.
For pharmacy expenses: 100% after a $20 per prescription copay for generic drugs or a $40 for Brand-name drugs and up to a maximum of $1,500 per policy year.
Repatriation in the event of illness or accident within the US is provided but not internationally.
Il n'y a pas de couverture pour la responsabilité civile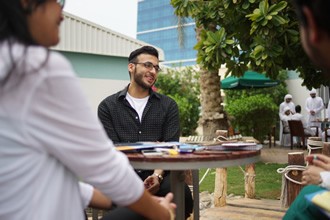 Visa
Generally, a citizen of a foreign country who wishes to study in the US must have an F1 visa. Before you can apply at a U.S. Embassy or Consulate for an F student visa, you must first apply to EFAP New York. When you are accepted, you will be enrolled in the Student and Exchange Visitor Information System (SEVIS). The EFAP NY Director will then provide you with a Form I-20 to present to the consular officer when you attend your visa interview.
The steps to follow are:
Have a passport that is valid for at least 6 months after the end date of the study period in the United States
Wait for the I-20 form sent by the American university to start the visa process
Complete the online non-immigrant visa application: https://ceac.state.gov/genniv/
Pay the non-refundable visa fee ($160) with your credit card or via wire transfer on the Embassy site. https://ais.usvisa-info.com/fr-FR/niv/information/fee
Once you have paid, you must schedule an appointment online. Wait times for interview appointments vary by location, season, and visa category, so you should apply for your visa early. https://ais.usvisa-info.com/fr-FR/niv
For the appointment, you must bring the following documents :
Your passport and I-20 dated and signed (au § 11)
A second ID with your photo to enter the consulate or the Embassy
Application fee payment receipt and I-20 fee payment receipt
A copy of the bank letter to prove you have enough funds for all educational, living and travel costs
Nonimmigrant Visa Application, Form DS-160 confirmation page
A proof of your intent to depart the United States upon completion of the course of study: letter from school
NB : The SEVIS fee ($350) will be paid directly by EFAP NEW YORK and the receipt will be given to you by the school.
Embassy of the United States in Paris
4, avenue Gabriel - 75008 Paris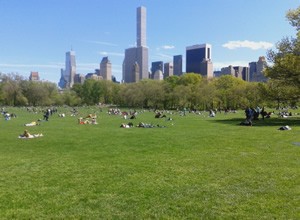 Outside of the classroom!
Take part in the Career Readiness Certificate Program (CV / Self Branding / Interview / Networking) and make consulting missions fort associations and start-ups.
From ethnic affiliations, to student media, to political organizations, to interest groups to sports clubs, there is something for everyone.
1) Academic Support
The Learning Center - Tutoring is a free resource that's there for you to use, whether proactively or to help get you back on track in your studies and steer clear of stress. Our peer tutors offer in-person, one-on-one and small group tutoring in a variety of academic subjects. The Writing Center offers help in written English for International students.
2) Career Support
The « Career Center » is a personalized service to support current students and alumni through a wide array of career education services and resources.

NYIT also offers a wide range of studios (TV and radio), editing rooms, computer-labs with relevant software, exhibition and entertainment spaces, 3D-lab and a rich library that supports research activities with study tools and equipment available (chromebooks, laptops, computers, IPads, Macbooks etc...)