Master of Arts in UX/UI Design & Development
Discover the new challenges of communication in Design, Art & Media.
Program available in :
New York
Next school year : September/October 2022
› 12 months in New York (2 terms)
› Eligibility for OPT (One Year Work Authorization)
Key features
Today, the international media landscape is more connected than ever and moves at an increasingly rapid pace, giving communication professionals a variety of new challenges to overcome. Addressing the cross-cultural needs of the 21st century, EFAP has placed a global vision at the core of its philosophy. In 2000, we developed a partnership with New York Institute of Technology (NYIT), a private American university, allowing students access to a rigorous academic curriculum and cutting-edge technology in the heart of the communications capital of the world – New York City.
Program
The Master in UX/UI Design & Development is a 9-month, 30-credit program that offers you the cutting-edge conceptual design methods and technical skills to become the visual storytellers, communication designers and entrepreneurs of tomorrow.

Fall Semester: 4 compulsory courses + 1 elective
15 US credits
› UX Design Foundations (3 credits)
› Human Computer Interaction Design (3 credits)
› Research & Data Analytics (3 credits)
› Usability & Testing (3 credits)
+ One elective: course «à La carte» (3 credits)

Spring Semester: 4 compulsory courses + 1 elective or 1 internship
15 US credits
› User Interface & Prototyping Design (3 credits)
› UX/UI Design for VR/AR/MR (3 credits)
› Information Architecture & Content Strategy (3 credits)
› Master Project (3 credits)
+ One elective: course «à La carte» or one internship (3 credits)

Eligibility fo Optional Pratical Training (OPT): 1 year work authorization in the U.S.​
Career Opportunities
The MA in UX/UI Design & Development is part of the Digital Art & Design Department which falls under the umbrella of the School of Architecture. Renown for professionalism, digital innovation, and serious fun, the program offers opportunities from start-ups to agencies to private and public sectors.

Our student population includes communication professionals seeking full career development as well as recent recipients of undergraduate degrees in CA or other fields.
Content Strategist
UX Strategist
UI Designer
UX Researcher
Product Manager
Movie director
Experience Strategist
Information Architect
AR&VR UX Designer
Product Designer
Web/Mobile UX Designer
"EFAP New York is a school committed to excellence which fosters open-mindedness, curiosity and creative
engagement. I practice those precious skills everyday at Chopard."
Admission Conditions
To be eligible, applicants must have
A Bachelor's degree or its equivalent from a foreign accredited university or school (Bac + 4)
An undergraduate GPA of 2,75/4 or higher (12,5/20)
TOEFL (Test of English as a Foreign Language) score of 80 or higher for the Internet based test or DUOLINGO test score of 105 › No GRE necessary
No GRE necessary
Admission Process
Review of application (available at the office of International Affairs)
Interview session (one-to-one meeting via Skype)
Personalized meetings
Have an in-depth discussion with the coordinator!
To organize a meeting, please contact :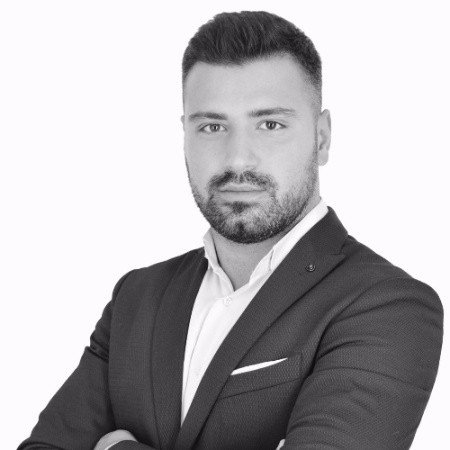 Shayan Trandafir
s.trandafir@groupe-edh.com
+33 1 76 40 10 46